~ Paper Transformations ~ Lyrical Lines ~
~ Intuitive Brushstrokes ~
"Art does not reproduce what we see. Rather, it makes us see." Paul Klee

Upcoming Exhibit
Paper Transformations
MC Erny Gallery at WHQR
March 22, 2019
254 North Front Street, 3rd Floor
Downtown Wilmington, NC
Meet the Artist
Jo Ann Alford returned to Wilmington, the town where she grew up, thinking it would be a temporary stop. Now, after 40 plus years, she finds herself still in her hometown and glad of it.
After getting her BS degree in art from East Carolina University, Jo Ann she spent time in Northern California where she focused on her interest in fiber arts. She worked with noted weavers and authors Ida Grey and Elaine Ericson, and her weaving talents were recognized when her pieces were showcased in several galleries in the North Lake Tahoe and Mill Valley communities. Jo Ann also began her studies in the art of calligraphy while living on the West Coast.
Upon returning to North Carolina, Jo Ann immersed herself in Wilmington's emerging artistic community. She continued nurturing her talents by not only studying a variety of media but by teaching classes, participating with art organizations and promoting her own pieces at regional events as well. She has exhibited at several noted galleries in Wilmington, including the original St. John's Museum of Art and the current Cameron Art Museum.
After focusing for many years on her own artistic growth, Jo Ann began helping others grow through the arts, including young children. She found the perfect opportunity through teaching art in elementary schools in Pender County. She also led workshops and staff development seminars within the education system and other professional organizations. During this time, Jo Ann's extensive travels gave her insight into the artwork of varied cultures, allowing her to share her experiences with her students, all the while encouraging their individual creativity and broadening their world views.
In her retirement, Jo Ann continues to pursue her independent path. Her visions most often come to life in the form of collage or watercolor. She still connects her art with children in her community, teaching at Dreams of Wilmington, a nationally recognized arts program.
Jo Ann has made her home in historic Carolina Place for almost thirty years. Even though she finds herself more "settled" now, she still has a wanderlust for life, within and outside of herself.
Jo Ann has most recently exhibited her work at Kinston Community Arts Center, 2TenHaustudio, Dream Builders: Artists Who Guide at Thalian Hall, ACME Art Studios, 621N4th Gallery, Bottega Art & Wine, and Manifest Design.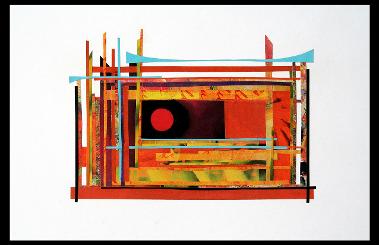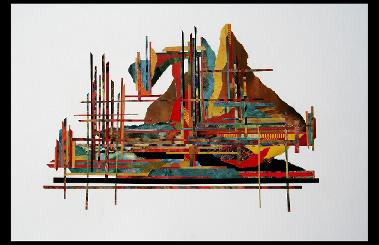 Art has played many roles in my life … from making a living to healing my soul.
Placing my visions on paper is a satisfying yet sometimes challenging process.
As I position colors, shapes and textures, I rhythmically balance lines and spaces to find harmony among each element. Through unity, form, flexibility and repetition, I put emphasis on movement as each piece evolves.
My work is a catalyst leading me down the path to my final destination. I'm always eager to see where my artistic journey will take me.